Welcome to Tasman Soda Blasting
Tasman Soda Blasting was originally established in the Top of the South in 2009 and was purchased by myself, John Kerse, in April 2011.
My background is wide and varied, and includes: Management, customer service, engineering, mechanics, car restoration, building and construction.
Tasman Soda Blasting uses the Buster Blaster 100 unit, the only patented soda blasting equipment in the world and we use a different unit for glass & garnet blasting.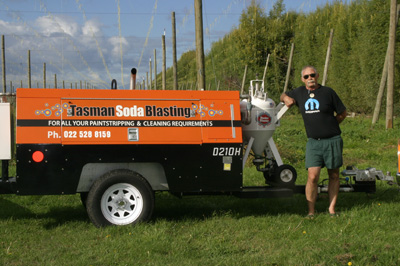 We operate from our base in Motueka.
Alternatively, as we are a fully mobile service, if the item you require blasted is fixed in place, too big to transport to us or you would simply prefer it done at your place, we may be able to come to you.